Watch the live Chef Challenge | Sunday, Mar 5 | 1-3PM
Chef Barb Foster has been our Executive Chef since opening. Barb is incredibly caring and a great mentor to our kitchen team. Barb will participate in a friendly competition with another team member, Seb Vickers, on Sunday, March 5 from 1-3pm in the Diamond Head Room at the Summit Lodge.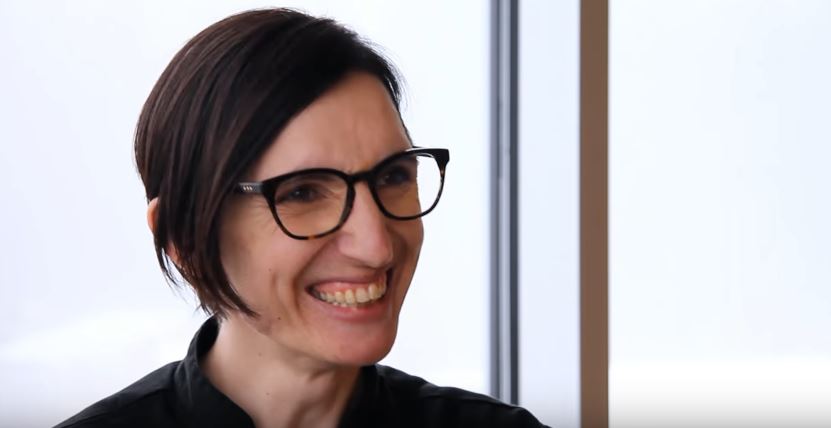 Where did you grow up?
Born in Austria for my first 7 years then immigrated to Canada to a beautiful dairy farm of Eastern Ontario
When did you move to Squamish?
After moving to the Sea to Sky Corridor in 1999, I finally settled down in Squamish in 2007.
When did you start working at sea to sky gondola?
March 17 2014. Almost 3 years - yay!
Where were you working before?
Steeps Grill at Whistler Blackcomb.
Insider tip for a visit to Sea to Sky Gondola?
Stay for the sunset. They are amazing! Enjoy the last ray of light from the patio with a glass wine.
What gets you excited?
Good food and good company in all areas of life. Surrounding myself with inspiring people.
It's Canada's 150th birthday this year, where are your ancestors from?
Austria and Switzerland.
Best investment you ever made? (in time, money, energy)
Traveling and working abroad in New Zealand and England. Good pot and pan sets, and a good pepper mill.
Where did you learn the most about cooking?
I have been lucky enough to have many amazing chefs and mentors in my life. In recent years, it's been from my team. We have such and incredible team of talented people and chefs at the gondola. The best way to learn new things is from those around you. You can add to your personal experiences without making the same mistakes they did!
Favourite cookbook(s)?
Simple to Spectacular by Jean-Georges Vongerichten & Mark Bittman
Common mistakes you see with cooking?
Scared to try new things. We all need reminding to try and push ourselves into new areas.
Strength of your competitor, Seb?
Seb is French and loves food. He is extremely talented and has a huge amount of passion. I have seen his talent and creativity in action many times. I hear he is a Master when it comes to marshmallows :D
Do you have questions for Barb? Ask them here.