Museum of Vancouver - OPEN
Gain a deeper understanding of our city through stories, objects, and shared experiences at Museum of Vancouver (MOV). Learn about Vancouver's past from 1900 to 1970 by visiting MOV's History Galleries. The neon signs gallery is also a favorite of many guests. View a visual feast of innovation and tradition at Haida Now. In partnership with Haida Gwaii Museum, this stunning exhibition features an unparalleled display of more than 450 works created by carvers, weavers, photographers, and print makers.
MOV is pleased to announce its newest feature exhibition A Seat at the Table: Chinese Immigration and British Columbia. This multi-sited exhibition explores historical and contemporary stories of Chinese Canadians in BC and their struggles for belonging. It looks to food and restaurant culture as an entry point to feature stories that reveal the great diversity of immigrant experience and of the communities immigrants develop.
MOV is located in scenic Vanier Park. Only a 5 mins drive from downtown and a 20 mins stroll along the ocean boardwalk to either; Granville Island or Kitsilano Beach. MOV is easily accessible by False Creek Ferries, Mobi Bike Share Program and City Transit.
Please note: Due to COVID-19 restrictions access to the galleries are limited to selected times.
COVID-19 NEXT STEPS: Admission to the Museum of Vancouver is now on timed-entry basis. A special promo code and directions to book will be provided on your VANPASS voucher at check out.
NO ADDITIONAL COSTS WILL BE INCURED, but you will need to pre-book your timed-entry tickets in advance.
YOU MUST PRESENT BOTH YOUR TIMED-ENTRY TICKET FROM THE MUSEUM OF VANCOUVER AND YOUR VANPASS VOUCHER AT POINT OF ENTRY.
Visit our website: museumofvancouver.ca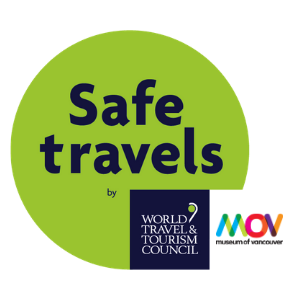 You might also be interested in visiting: