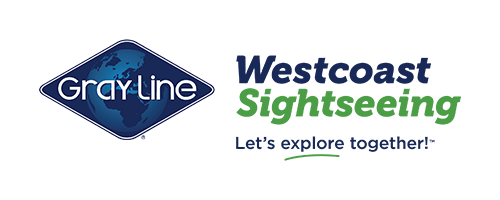 Buy Now
Gray Line Westcoast Sightseeing - CLOSED
Due to the current Covid 19 crisis we are UNABLE to offer our regular Hop on Hop off service to Vancouver Attractions guests but we are pleased offer a range of interesting Private Tours that can be booked directly with Gray Line Westcoast Sightseeing including:
Vancouver City + VanDusen Botanical Gardens Tour
Private tour exploring downtown Vancouver from all angles on this dynamic tour encompassing landmark city sights, oceanfront vistas, architectural wonders, unbeatable views and VanDusen Botanical Gardens.
Vancouver City + Grouse Mountain Tour
Private tour to explore, learn and be amazed by Vancouver's soaring skyscrapers, architectural masterpieces, urban beaches and immerse yourself in the natural wonders surrounding Vancouver, with a visit to Grouse Mountain.
Victoria + Butchart Gardens Tour
Private tour to Victoria equally as fascinating as the city itself, this tour offers scenic ocean travel, a captivating series of gardens and an introduction to the enchanting waterfront city of Vancouver.
Whistler + Sea to Sky Gondola Tour
Private tour to escape the city and wind along fjords and inlets, ascend into the coastal mountains and stroll through the pedestrian Village of Whistler during this epic day of exploration.
Squamish + Sea to Sky Gondola Tour
Traverse from the scenic coastline of Howe Sound fjord to the lush forested peaks of the Coast Mountains. Gaze out over ever-changing landscapes at the Sea to Sky Gondola and visit the spectacular 335 metre Shannon Falls and visit the historical Britannia Mine Museum.

Visit our website: westcoastsightseeing.com to book